About Me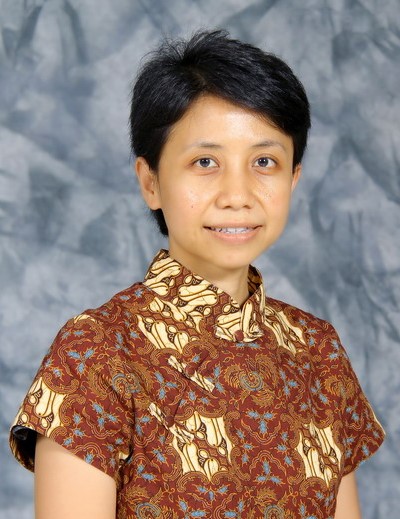 I was born in Kediri, East Java, Indonesia in 1981. I obtained BSc from Department of Astronomy, ITB, in October 2002. I wrote a bachelor's thesis titled "Reproduction of Black-Hole Candidates' X-ray Light Curve with Cellular Automaton Model Based on the Concept of Self-organized Criticality" under supervision of Dr. Chatief Kunjaya of Department of Astronomy, ITB, and Professor Shin Mineshige of Yukawa Institute for Theoretical Physics (YITP), Kyoto University.
In 2003, I was given a scholarship by the Japanese Government (MEXT Scholarship) to study under Professor Mineshige, who later became my Master's and PhD supervisor, as a research student at YITP before entering master's degree program.
In April 2005, I was officially enrolled at the Graduate School of Science, Division of Physics and Astronomy, Kyoto University. I wrote a master's thesis titled "Theory of Supercritical Accretion Disks and Its Application to Ultraluminous X-ray Sources" and part of it was accepted for publication at Publication of the Astronomical Society of Japan (PASJ) in 2006 in collaboration with Professor Ken Ebisawa and Dr. Toshihiro Kawaguchi. I obtained MSc in March 2007 and was officially enrolled at the PhD program in April 2007.
In 2008, in collaboration with my supervisor and my supervisor's former PhD student, Dr. Ken-ya Watarai, I published another paper at PASJ.
In my second year of the PhD program, I was rewarded an opportunity to conduct research at Department of Physics, Durham University for two months (late June – early August) by Bilateral International Exchange Program Global CEO (BIEP Global CEO) Kyoto University. I worked with Professor Chris Done and Dr. Tim Roberts on a topic of Ultraluminous X-ray sources (ULXs) which was closely related to my master's thesis. Our work was accepted for publication in Monthly Notices of the Royal Astronomical Society (MNRAS) in 2010.
I also published another paper at PASJ with my supervisor and Dr. Yoshihiro Ueda in 2010 on GRS1915+105, one of the brightest and most peculiar black hole binaries in our galaxy.
My PhD thesis entitled "Emission Properties of Supercritical Accretion Flows in Galactic Microquasar GRS1915+105 and the Implication on the Study of Ultraluminous X-ray Sources" was constructed based on those three publications during my PhD years.
I obtained PhD in March 2010 and I joined Department of astronomy ITB as a lecturer in December 2010. I have been appointed as assistant professor since March 2013.